Aqua-Pics manufactures one of the best and most comprehensive ranges of aquarium treatments available. Our premium range of Australian made products includes GH conditioners, KH buffers, beneficial bacteria supplements, water treatments, algae treatments, pH controlling agents, quality fish food, water supplements, filter materials, accessories and more.
Aqua-Pics was created in 1995 and is proud to be Australian made and owned.
Have you tried the Aqua-Pics difference?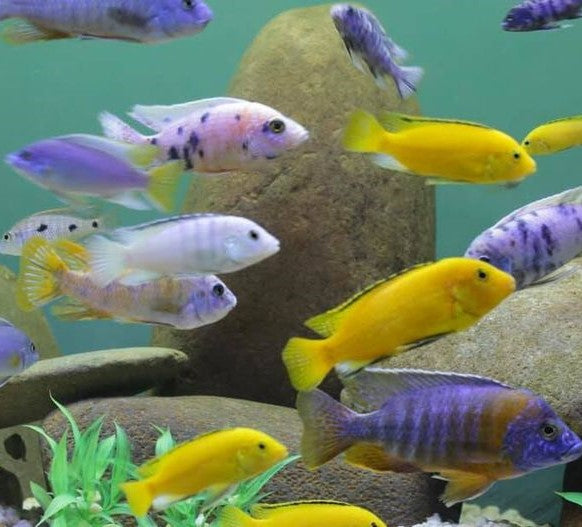 What People Are Saying
"Great products, Australian owner and supplier. I'm more into the African Rift Lake buffers, they do exactly as they say, very easy to use and if you have any problems (which is very unlikely) you can get to talk to the man who makes them. I'd be surprised if you can get that service on any other brand. Good stuff. Five Stars."
Peter Hardman, Secretary, Victorian Cichlid Society
Facebook
Scott Haymes, owner-manager of Aqua-Pics, has been an avid fish keeper for over 50 years.  By 9 years of age, he was already breeding and selling fish, and by his teens he was breeding cichlids, including some very rare fish. So began Scott's career in the aquarium industry. From 12 years of working with and learning from cichlid expert Heinze Straude, to State Sales Manager for large aquarium wholesalers, to running his own retail aquariums, Scott's experience is vast.

All the while, he continued to keep and breed fish as a hobby, especially rare fish. But accurate information on keeping rare fish was hard to come by back in the nineties and the commercially available range of conditioners and buffers were totally inadequate.

So Scott embarked on a mission to research and develop his own formulas and began manufacturing what was to later become the Aqua-Pics range of products.

"I have always been a fish keeper first and a business man second, and I will continue to build and improve my products to make fish keeping easier for everybody, elevating the hobby, and helping to create many more successful fish keepers. 

I am very proud to have a premium range of products made right here in Australia."

~

Scott Haymes

Owner and Manager of Aqua-Pics